While taking my drugs this evening I noticed something interesting;

vs.

. Is this rampant plagiarism? If so, somebody at SensePost better sue the arse off those Schering  guys ;)
The Evidence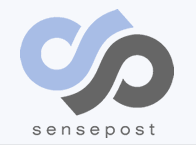 Update
mh has responded, and it seems these insidious brand copycat'ters have been plotting their attack from as early as 2000, from the response:
We opened doors in 2000, and i was hoping to find proof of these copycats having started like 2 weeks after us.. hmmm..

[snip ...]

Archive.org shows the logo in use at least back in 2000
This is obviously a targeted attack by an extremely capable hacker group. The careful placement of 'evidence' of SP (Schering Plough) existence way back into 1851 indicates infiltration of most of our public institutions and records. This could even be, the Illuminati.
On a different note, one of the army of analysts currenty tracking this attack has suggested that things could be even more nefarious; Sensepost could be a roach baiting front of Schering's designed to sell unsuspecting hackers 'lifestyle' drugs. When was the last time they offered you a drink?
P.S. And just because sometimes there are people out there who really don't get it. This is a joke, the logo's coincidentally similar, and the two companies not in competition in any minor or significant way.
Comments
Display comments as (
Linear
| Threaded)
No comments
Add Comment